Tree of Life Soothing Nipple Balm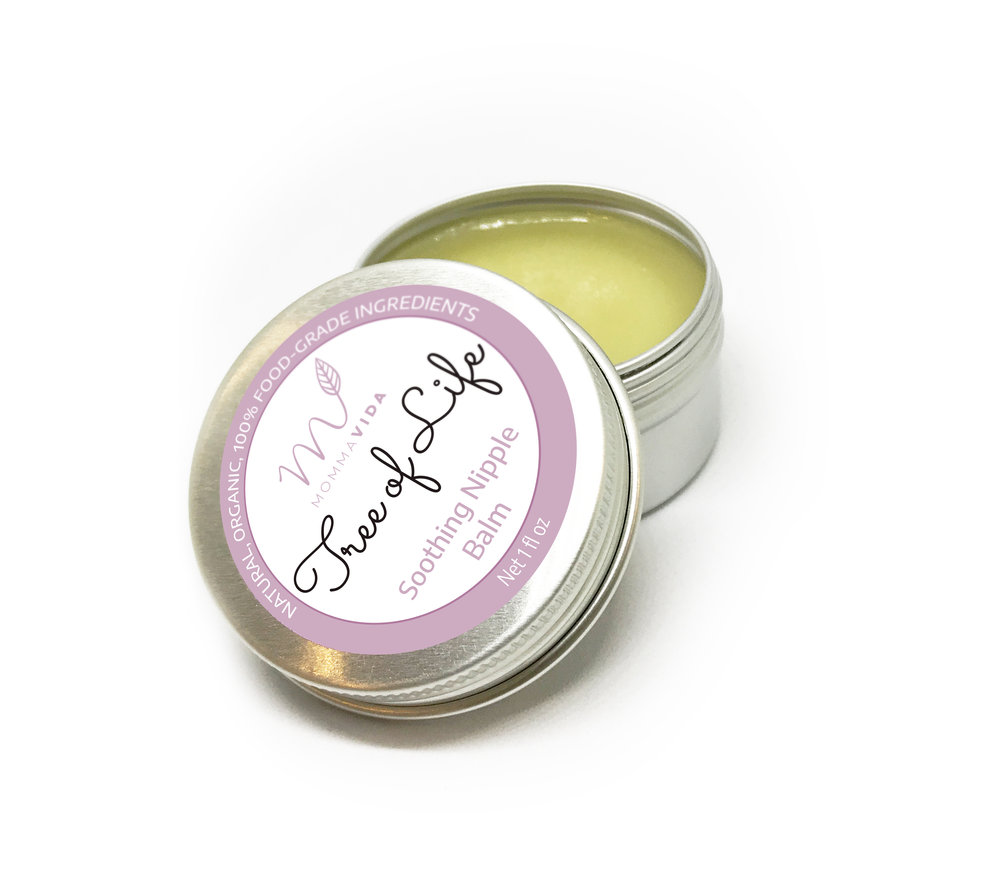 Tree of Life Soothing Nipple Balm
If you have dry or cracked nipples, this nipple balm is for you!
Only Food Grade, Certified Organic Ingredients are used
Natural ingredients including cocoa butter*, coconut oil*, yarrow* infused sunflower oil*, chamomile* infused safflower oil*, and carnauba wax* will help heal and moisturize your sore nipples without subjecting your baby to harsh and potentially hazardous chemicals.
*certified organic, food grade ingredient
All of the ingredients in this product are organic, and your nipple balm will be composed solely of food grade ingredients that have an extremely low chance of an allergic reaction.